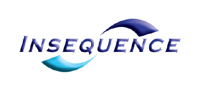 Insequence offers User Manageable software solutions "out-of-the-box" for large/small manufacturers and logistics companies.
The software modules provide JIS, MES, SCADA & Inventory Management solutions and allow for flexibility when tailoring the system to individual facility requirements.
OEMs currently supported include BMW, JLR, Ford, GM, Honda, Mercedes, Nissan, Toyota and many more.
Address
77 Heyford Park,
Camp Road,
Upper Heyford
Oxfordshire
United Kingdom